Our Memberships and Why You Need Them
Are you tired of dealing with plumbing and HVAC issues in your home? Look no further than Scout Plumbing's memberships! Our exclusive plumbing and HVAC memberships provide you with peace of mind, priority services, and cost-effective solutions. In this blog, we will walk you through the benefits of our memberships and why they are essential for every homeowner. Contact us to get signed up today!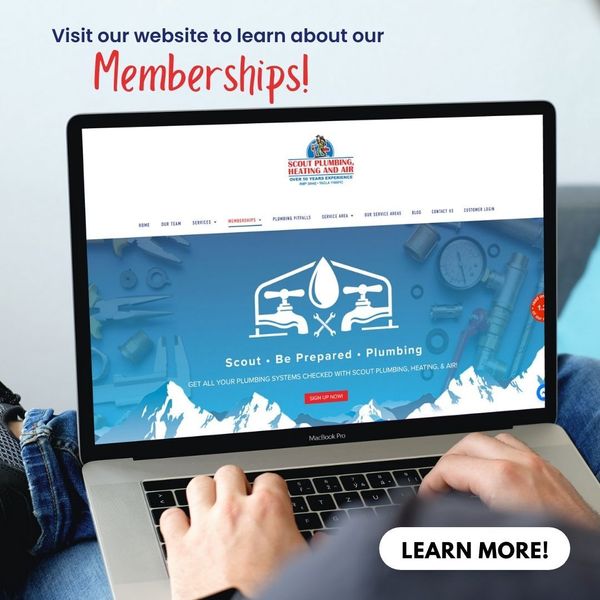 Plumbing Membership
Our Be Prepared plumbing membership offers a range of valuable perks. With VIP scheduling, you can rest easy knowing that we will prioritize your plumbing emergencies without any extra charges during business hours. Additionally, you'll enjoy up to 10% off on parts and labor, saving you money on your plumbing repairs and installations. Our pre-paid maintenance visits ensure that your plumbing system is regularly inspected and well-maintained, preventing any unexpected issues down the line. Automatic reminders from Scout Plumbing will help you stay organized and up-to-date with your plumbing system's needs.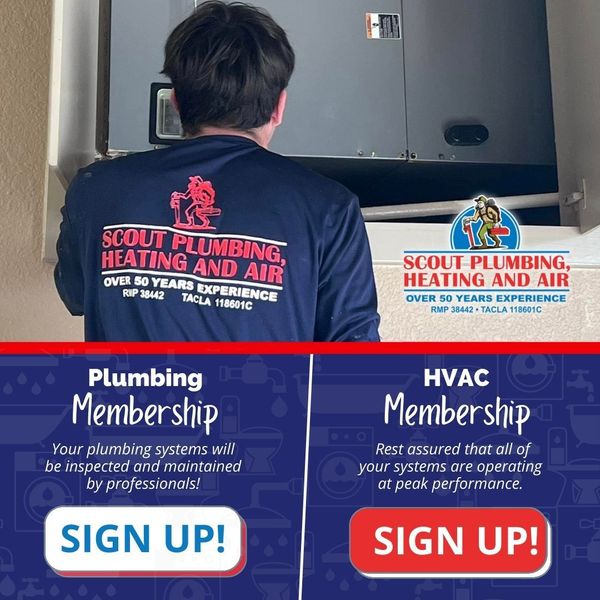 HVAC Membership
Say goodbye to costly HVAC repairs with our Be Prepared HVAC membership. Similar to our plumbing membership, you'll receive VIP scheduling for any heating or air conditioning emergencies during business hours. Enjoy the added advantage of up to 10% savings on parts and labor, making your HVAC services more affordable. Our comprehensive bi-annual maintenance visits will keep your HVAC systems running smoothly, even through the most extreme weather conditions. Automatic reminders will ensure that your systems receive the care and attention they need.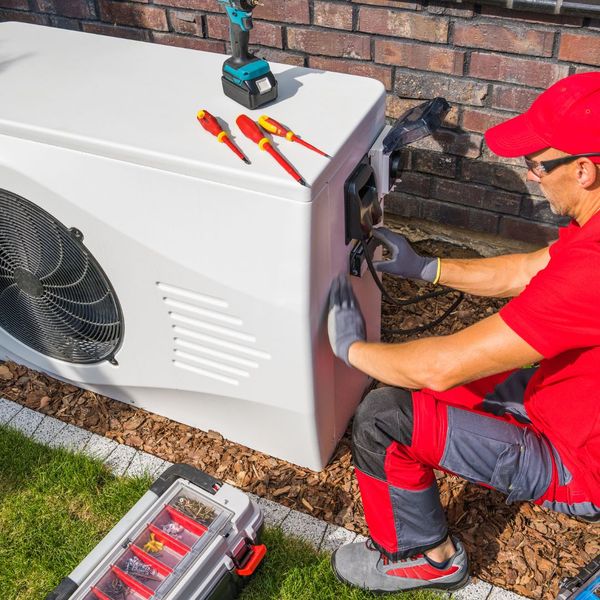 Why You Need Our Memberships
Scout Plumbing's memberships offer more than just priority scheduling and discounts. By opting for our memberships, you gain access to comprehensive annual inspections that identify any safety hazards or areas for improvement in your plumbing and HVAC systems. You'll receive expert advice on how to enhance energy efficiency, improve safety measures, and increase overall comfort in your home. Additionally, our detailed records of inspections and work performed on your home will prove invaluable should you decide to sell your property in the future.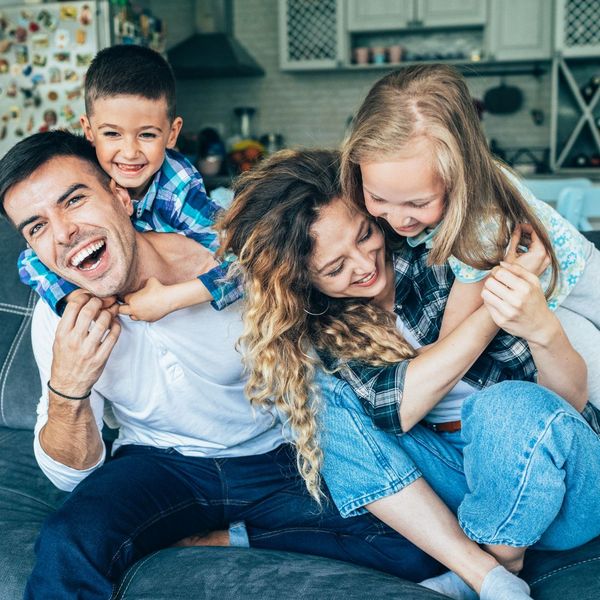 A Well Functioning Home at All Times
With over 50 years of combined experience, our team of licensed plumbers and technicians is dedicated to providing top-notch service. We utilize the latest technical equipment and advanced video inspection systems to accurately diagnose and resolve any plumbing or HVAC issues. As a family-owned company, we prioritize friendly, reliable, and affordable service, ensuring your complete satisfaction.
PARTNER WITH US TODAY
Investing in Scout Plumbing's memberships is a smart choice for any homeowner. Don't wait for a plumbing or HVAC emergency — join our Be Prepared membership program today and experience the convenience and value our memberships provide.