New Water Heater Installation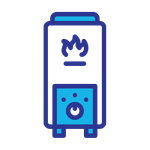 Water Heater Repair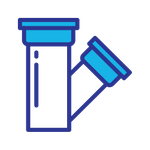 Sewer Line Repair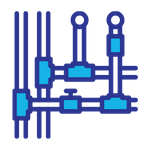 Gas Line Repair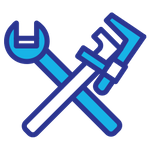 Slab Leak Detection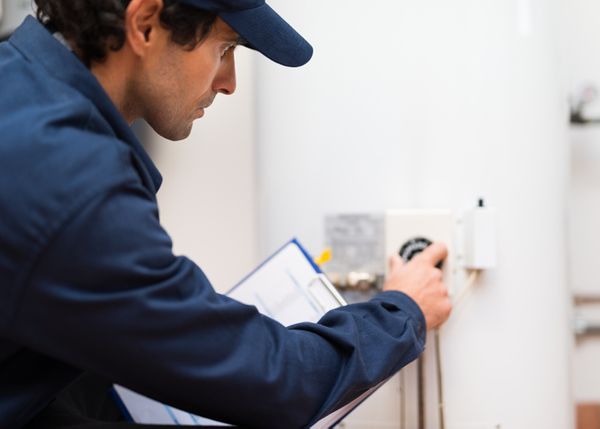 High-Quality Water Heaters and Professional Installations
Do you have chilly showers? High-priced electricity bills? Rust-colored water? It may be the time for a new water heater. To receive all the benefits of a new energy-saving appliance, you must have it installed accurately. A water heater that is not installed properly can cause water damage, scalding temperatures, or potentially even cause a fire. That's why installing new hot water heaters is best done by professional plumbers who know everything about your plumbing system.
If correctly installed and maintained, these units can give reliable hot water to your home for a long time! So, when it comes to the installation of your new water heater, rely on the experts at Scout Plumbing in Lake Dallas. We offer a variety of water heaters and our decades of experience provide us with the tools to properly install any appliance into any home. Scout Plumbing is ready to help you explore your options and install a water heater that is ideal for your needs and budget.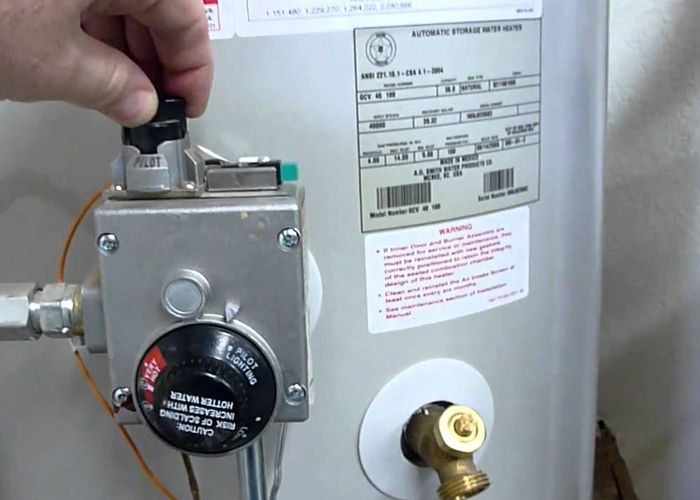 Common Water Heater Issues
Here are a few signs it might be time to replace your water heater:
Loud, abnormal noises come from your water heater

Your water heater is leaking

Water doesn't get hot or stay hot anymore

Your water or heating bills are higher than normal

Your water heater is 10+ years old

There is rust and other damage to your water heater

Your water is discolored

You're consistently having to repair your water heater
If you've been noticing or experiencing any of these signs, it's time to call a professional plumber to install a new water heater.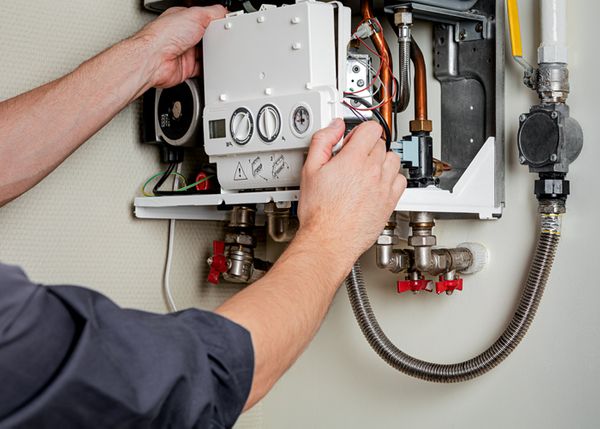 Why Consider a New Water Heater?
If you've been experiencing any of the problems listed above, it's most likely time for a new water heater. There are a few obvious benefits to new water heaters, like saving money and having hot water again, but we'll also provide a few other reasons to consider installing a new water heater in your home.
More Efficient Operation
Today's water heaters are much more energy-efficient than those of past years. You'll use less energy to heat the water in your tank by keeping the hot water at a steady temperature for a longer time. If you've had the same water heater for ten years or longer, you'll notice a significant difference after a new installation. Newer water heaters offer so many different features now that you can find an environmentally friendly appliance that best suits you and your family's needs.
Lower Fuel Costs
When you turn to a more energy-efficient water heater, you won't just be saving energy — you'll be saving money, too. Chances are your old water heater is driving your water and heating bills way up for no good reason. Installing a new water heater into your home can potentially remove all of these issues for you. However, if you're still experiencing problems, please give us a call and we can evaluate other plumbing issues that could exist within your home.
Gas Heats Water Twice as Fast as Electric
Electric water heaters may seem like the better choice at first, but natural gas water heaters offer greater value in the long run. With natural gas, you'll enjoy an ample supply of hot water much more quickly. Not only will your water get hot faster, but it will stay hotter for longer periods of time, too. Gas water heaters are much more energy efficient, which can also save you money on electricity bills.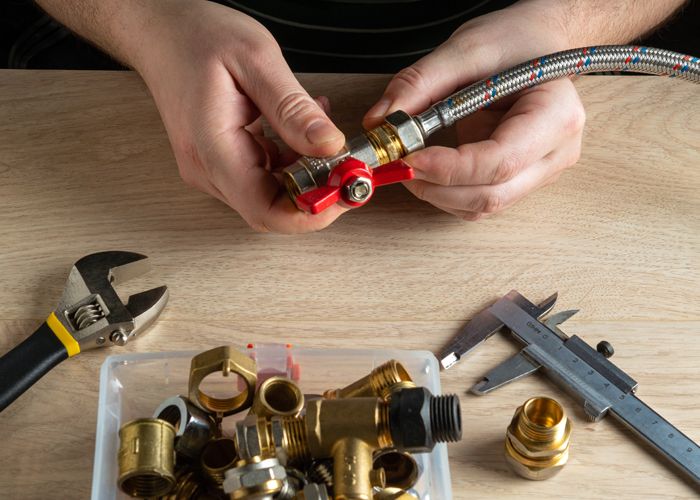 Why Choose Scout Plumbing For Your New Water Heater Installation?
Scout Plumbing offers experienced water heater installation services in Lake Dallas at an affordable price. Here are a few of the many reasons why so many homeowners like yourself hire our professional plumbers:
Scout Plumbing installs hot water heaters of all makes and models.

We guarantee all cold and hot water pipes are routed right to avoid concerns with water pressure.

Our professional plumbers ensure your water heater has the proper venting, so it isn't a fire hazard.

If you're concerned about the time it takes hot water to reach the faucet, Scout Plumbing installs hot-water-circulating systems, which store hot water in your pipes, ready for use at a moment's notice.
We have more than 50 years of experience in the industry, so you can rest assured that our plumbing company is one you can trust to provide you with high-quality plumbing solutions. Scout Plumbing in Lake Dallas ensures quality service, quick responses, and complete plumbing repair. We guarantee our work, so you'll know the job is done right the first time.
When asking for help from our professional plumbers to install a new water heater, we will work with your schedule and make sure you have a new water heater installed in no time with as little disruption to you as possible. Call our professional plumbers if you notice issues that could potentially be coming from your water heater.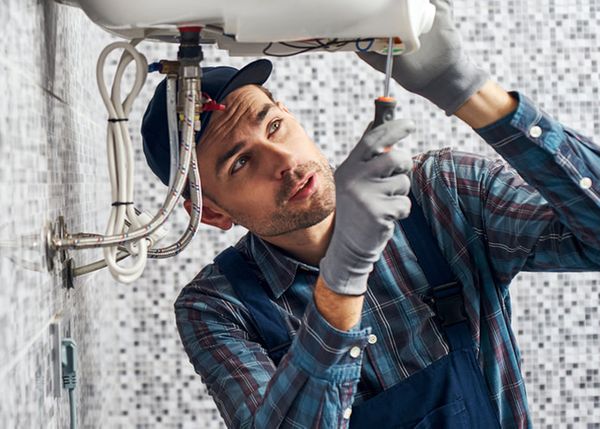 Scout Plumbing Can Help With Your Water Heater Installation
Need help with a water heater installation? Scout Plumbing installers have you covered with the water heater installation services your property may require. Installing a new water heater on your own can be confusing and difficult. Not to mention, if it's installed incorrectly, it can cause major, maybe even dangerous, complications later. Don't waste any time wondering how to install your new water heater, contact Scout Plumbing in Lake Dallas! Our new water heater installation services are performed by our expert plumbers and we only use the best products available to guarantee that all of your problems will be resolved the first time around.
Schedule your new water heater installation today, and have hot water for years to come.