Plumbing, Heating & Air Coppell
If you are searching for a plumber in Coppell, Texas, look no further than Scout Plumbing! With 50 years of experience, our team of professional plumbers have been providing residents with the quality plumbing they need to ensure that their appliances are running smoothly. Whether you need plumbing repairs, installations, or prevention services, our team does them all! Contact Scout Plumbing today to schedule your plumbing service!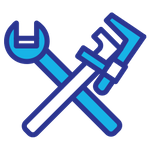 When you notice something off with your plumbing, it is important to get the quality repairs you need to keep your systems working the way they should be! Whether you need drain repairs, or you need help with your water heater problems, you can rest assured knowing that the team at Scout Plumbing provides efficient services at affordable prices!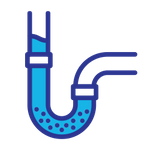 Prevention
Your plumbing is an essential part of your home and there are many ways to ensure that your systems are working properly and will be ready when you need them the most! Preventative maintenance like sewer camera inspections can help you to ensure that your plumbing is in great condition. We can provide routine maintenance and checkup services on all of your plumbing appliances!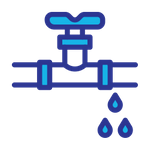 Emergency Services
Our professional plumbers are highly trained in troubleshooting and repairing any plumbing problems you have with your toilet. We understand that a faulty toilet can be a huge inconvenience, so we'll work quickly and efficiently to get your toilet back up and running in no time.
Why Choose Scout Plumbing
With 50 years of experience, the team at Scout Plumbing has dealt with every type of plumbing issue and your specific needs will be no different! We pride ourselves on keeping our services affordable and available so that no matter when you need us, we will be there. When you work with us, you are our highest priority and we will work closely with you so that you are in the know of the process taking place. If you are in Coppell and need plumbing services, contact our team today to schedule!