Plumbing, Heating & Air Denton
If you are looking for a plumber near Denton, Texas, look no further than Scout Plumbing Heating & Air! For over 50 years, Scout Plumbing has been providing residents in the Denton, Texas, area with high-quality and affordable plumbing services that you can rely on. When a plumbing issue happens, we understand the importance of getting it fixed quickly and efficiently. With us, you can rest assured knowing that our team of professional plumbers has your best interests in mind. Contact our team today to schedule your plumbing services today!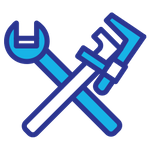 At Scout Plumbing, we provide a wide variety of different plumbing repair services. Whether you need hot water heater repair, drain repairs, sewer line repairs, or gas line repairs, our team can take care of them all! Each repair service is designed to provide you with the unique services that you may need. With our team, no job is too big or too small, and no matter what plumbing issue you may be dealing with, we've got it handled!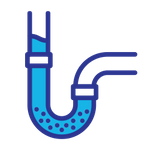 Plumbing issue prevention is essential in ensuring that your plumbing works for you when you need it the most! The team at Scout Plumbing provides a wide variety of prevention services to keep your plumbing systems well maintained. Whether you need a camera inspection to determine the health of your sewer systems, or you need routine maintenance on your plumbing appliances, Scout Plumbing can help you keep your plumbing healthy for years to come!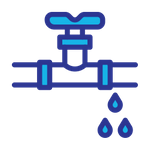 Plumbing problems don't always happen within business hours! When that happens, the team at Scout Plumbing can provide you with emergency plumbing services. There are many times when plumbing problems can turn into serious issues and we work quickly to get to you and get them solved!
Why Choose Scout Plumbing Heaitng & Air
Scout Plumbing has years of experience in the plumbing industry and we have dealt with almost every plumbing problem that can happen! Your plumbing issues will be no different. We strive to keep our services affordable and available so that anyone who needs our services can rely on us. When you work with us, you always come first and we will work closely with you to keep you updated on the process. If you need plumbing in Denton, Texas, contact Scout Plumbing today to schedule your plumbing services!