Plumbing, Heating & Air Trophy Club
At Scout Plumbing, nothing is more important to us than our customers. We offer the best plumbing services, as well as heating and air services, in Trophy Club, Texas. Learn a bit more about our services below, and call for a free estimate today!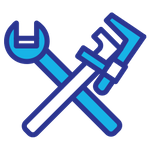 Plumbing is a necessity in every home. Not only do your pipes keep you safe, but they also make your life convenient. Here at Scout Plumbing, we offer the best plumbing repairs in Trophy Club when you need them. From clogged drains and toilets to re-piping and remodeling pipe installations, we've got your needs covered.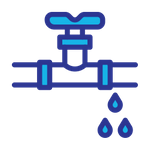 Not everything happens on your schedule. Emergency plumbing and HVAC problems do occur, and when they do, it helps to have a trusted local plumbing and HVAC company by your side. Call us for emergency plumbing and HVAC repairs in Trophy Club when needed.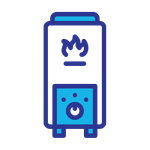 Having hot water on demand is a luxury that many of us expect. So when your hot water heater is on the blink, you may not know what to do. Call our local plumbing company in Trophy Club for all of your hot water heater services, including repairs, maintenance, and installation (we help with tankless water heaters, too!) today!
Our HVAC Services
Your HVAC system is essential for the ultimate comfort while in your Trophy Club home. We offer the best HVAC repairs, installations, inspections, maintenance, and more in order to ensure you have the best heating and air conditioning systems for your home. Get started today!
PARTNER WITH SCOUT PLUMBING TODAY
Scout Plumbing is proud to serve the residents of Trophy Club with top-notch HVAC and plumbing services, including emergency services. Let our certified local plumbers ensure your pipes and HVAC systems are functioning properly. Call today!